Alpha Concrete Products, Inc.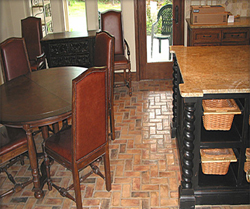 Call
Tel: (405) 769-7777
Fax: (405) 769-7778
Write
Alpha Concrete Products, Inc.
10213 NE 23rd
Oklahoma City, OK 73141
United States of America
Our commitment is providing you, our customer, with quality products that are beautiful, functional, durable, as well as cost effective.

Alpha Concrete Products Inc. strives to be the most innovative manufacturer in the concrete products industry. Our dedication to the development of new products is evident by the wide variety of products available for use in both residential and commercial applications.

Our brick pavers, stepping stones, and stone veneer products are manufactured with the finest natural materials which have their own unique color and textural qualities. The shade, texture and slight thickness variations inherent to our product line add to the character of each piece.
Products: Alpha Concrete Products, Inc.
---
Web Design
Thursday, June 1, 2023