Barwalt Tool Company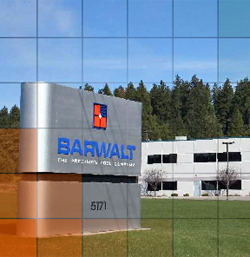 Call
Tel: 208-765-3187
Tel: (800) 423-5243
Fax: 208-664-6041
Toll Free: 800-248-6041
Write
Barwalt Tool Company
5171 East Seltice Way
Post Falls, ID 83854
United States of America
Walter Pytlewski founded Precision Tile Spacer Company 30 years ago with the desire to fill a desperate need for a top quality tile spacer. Being a third generation tile installer himself, he saw an opportunity to provide installers with a tile spacer that would provide a uniformed installation in less time.

Over the years, Walter has created additional innovative installation tools, always with the needs and wants of the installer in mind. Eventually he changed the name to Barwalt Tool Company and today we are a full tool line distributor as well as a manufacturer. We are known for bringing innovative and quality tools to the tile industry. Please take a look at our latest invention, the Barwalt Ultrabite Tile Nipper, on the "CHECK THIS OUT" page.

We have made listening to our customers rule #1, and we have changed and improved our products and services in accordance with their suggestions. We provide you with everything you are looking for in a tile tool distributor: quality, price, selection, quick delivery and an outstanding fill rate. That along with great customer service staffed by knowledgeable and friendly people is what we are all about at Barwalt. We are looking forward to hearing from you!
Products: Barwalt Tool Company
---
Brands: Barwalt Tool Company
---
Barwalt® Tools
Website
Manufacturer of knee pads, floats, trowels and spacers for the ceramic tile industry.
Web Design
Thursday, June 1, 2023