O'Gallerie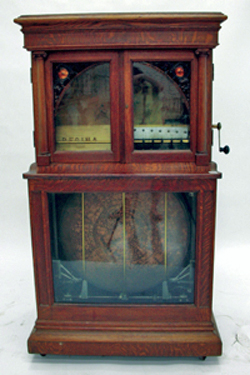 Call
Tel: (888) 238-0202
Fax: (503) 236-8211
Write
O'Gallerie
228 Northeast Seventh Avenue
Portland, OR 97232
United States of America
In 1972, Dale O'Grady left his job with a local loan business and purchased an existing auction house in Milwaukie, Oregon. It was an ambitious endeavor, as Dale had no prior auction experience. In the months following his purchase, he taught himself to be an auctioneer and concentrated on laying the groundwork for what was to become a mature, successful auction business. Ambition and hard work paid off and the business took root. After two years of running the business solo, Dale's wife Jean signed on as the auction house's secretary and has been an active participant in the management of the business ever since.

In 1975, the auction house was officially renamed O'Gallerie, and a year later it was moved to its second location on 6th and Ash in Portland, Oregon. O'Gallerie remained at the Ash street location for 11 successful years. During its life at 6th and Ash, the business started to expand, allowing Dale and Jean's two sons to join the family business. Tom O'Grady started working for O'Gallerie in 1976 as an evaluator and auctioneer , and in 1982 Peter O'Grady began working full time. Family friend Pat McGuire was also hired in 1982 and worked right alongside Peter in the warehouse. Today Tom is President and CEO of O'Gallerie as well as the Furniture and Decorative Arts Director. Peter now maintains a position as head of the Accounting Department and Pat is O'Gallerie's Stage Manager as well as the head of the Firearms and Transportation Department.

Ever expanding and demanding more space, O'Gallerie re-located once again to its present location in NE Portland in 1987. From this location O'Gallerie has provided the region and beyond with fine art and antiques for more than 15 years. Today O'Gallerie has 11 full-time staff members and approximately 35 part-time staff.
Web Design
Sunday, September 24, 2023