American Olean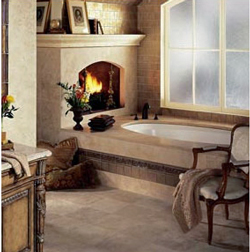 Write
American Olean
7834 CF Hawn Freeway
Dallas, TX 75217
United States of America
Dal-Tile Corporation, a subsidiary of Mohawk Industries, manufactures, distributes and markets high-quality ceramic tile and natural stone products. Dal-Tile is the largest ceramic tile manufacturer in the U.S. and one of the largest tile manufacturers in the world employing over 10,000 associates. We currently operate eight manufacturing facilities (seven in the U.S. and one in Mexico), five Regional Distribution Centers, and over 250 Sales Service Centers (SSCs) throughout the U.S., Canada, and Puerto Rico. Dal-Tile products are sold through company owned SSCs, home centers (i.e. Home Depot" and Loweís") and through independent distributors.
Founded in 1947 in Dallas, Texas, Dal-Tile has greatly expanded and now incorporates the manufacture of glazed and unglazed tile, glazed and unglazed ceramic mosaics, glazed porcelain tile, unglazed quarry tile and a variety of stone products. Dal-Tile owns three of the most widely recognized product brands in the ceramic tile industry; Daltile", American Olean" and Mohawk Tile". Each brand offers a comprehensive line of fashionable, high-quality tile products in a range of colors, textures and finishes.
Brands: American Olean
---
American Oleanģ Tile
Website
|
Warranty
|
Install
|
Maintain
|
FAQs
|
Green
American Olean is capitalizing on our prominent name recognition and historically strong reputation as a quality provider of high-end ceramic tile to both commercial and residential users. The American Olean brand is distributed through approximately 100 independent distributors who service about 5,000 retail outlets. We will continue to increase our presence in the independent distibutor channel to better service our customers, particularly in floor tile products. American Olean is positioned as your preferred supplier of ceramic floor tile providing our customers with a true one-stop source.