WE Cork, Inc.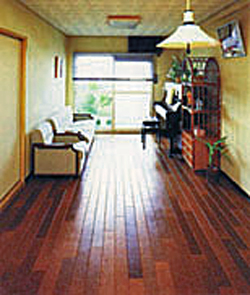 Call
Tel: 1-603-778-8558
Fax: 1-603-778-7052
Toll Free: 1-800-666-2675
Write
WE Cork, Inc.
16 Kingston Road
Unit 6
Exeter, NH 03833
United States of America
With the discovery of cork stoppers in a newly acquired warehouse in 1868, the Wicander family embarked on what was to become a family legacy in the cork industry. This journey would span two continents and continues on today through their great great grandchild, Ann Wicander. Although today WE Cork products are made available by distributors in every region of the United States, the company is based in historic Exeter, NH.
Brands: WE Cork, Inc.
---
WECork Flooring
Website
|
Video
|
What's New
|
Warranty
|
Install
|
Maintain
|
Green
Representing the fifth generation in the cork industry, WE Cork offers the highest level of experience and quality in natural cork flooring, sound control under hardsurface flooring, crack isolation under tile, expansion joints, bulletin board cork, anti-vibration cork, insulation cork, Decoy block cork, and wall covering.
Web Design
Sunday, June 4, 2023