FloorEstimator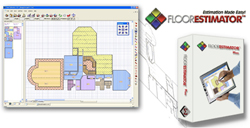 Call
Tel: 1.866.GET FE NOW
Fax: 1.866.438.3366
Toll Free: 1.866.438.3366
Write
FloorEstimator
3655 Torrance Boulevard
Suite 300
Torrance , CA 90503
United States of America
Sigma Micro Systems, Inc. is a California based software development company established in 1992.

We have done several industry specific and custom software development and consulting. In 1997, FloorEstimator 1.0 was developed by Sigma Micro Systems, Inc. and it was first released in 1998.

Since then we have greatly improved it's many functions with use of industry's feedback.

It's newest release FloorEstimatorŪ 6.0 is the result of our latest improvement to this software. Now, with it's many new added features FloorEstimatorŪ is the most powerful software available for floor covering industry.
Web Design
Sunday, June 4, 2023