BuffaloStone, Inc.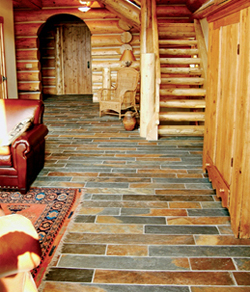 Call
Tel: 307-684-7418
Fax: 307-684-7428
Toll Free: 800-371-5953
Write
BuffaloStone, Inc.
706 North Main Street
Buffalo, WY 82834
United States of America
BuffaloStone was founded in 2001 with the simple notion that the full beauty of natural stone would be best displayed outside of the limitations of dimensional tile. Based upon these ideas and others since that time, BuffaloStone embarked on a journey to share its products and concepts with the natural stone industry. To this point, we've been thrilled to find that our product lines (both existing and upcoming) have great appeal to our peers and viability in the marketplace.

As a company, we are dedicated to our mission of "changing the way we all look at stone", and there is no better way to do this than give people the opportunity to see our products up close. For this reason, we have established a dealer program that incents showroom installations of our products, built our custom "Rolling Stone" traveling showroom, and commited ourselves to having a presence at trade shows throughout the country. Bringing our product to the customer is the surest way that we know to sell our product - in short, if they see it, they'll want it!
Products: BuffaloStone, Inc.
---