Anver Corp.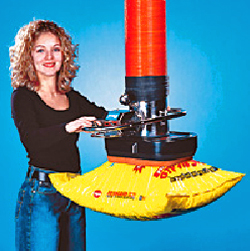 Call
Tel: 978-568-0221
Fax: 978-568-1570
Toll Free: 800-654-3500
Write
Anver Corp.
36 Parmenter Road
Hudson, MA 01749
United States of America
Online
ANVER was founded by Anton Vernooy in 1968 (Anton Vernooy is the basis of the company name) as a custom builder of specialized vacuum equipment.

Over the years we have developed into a full-service manufacturer of all types of vacuum products, from miniature vacuum suction cups to complete Mill-Duty Vacuum Lifting Systems.

Vacuum handling is all we do. In both size and diversity of products, we are by far the leading North American source for vacuum material handling equipment.