Royal Line Resins, Inc.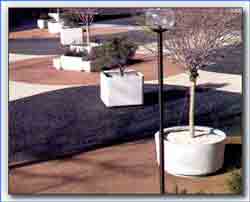 Call
Toll Free: (888) 678-3922
Write
Royal Line Resins, Inc.
5029 North Harold Avenue
Schiller Park, IL 60176
United States of America
For the past 36 years this family run business has been providing Thermoset Resins for the Coatings, Flooring, and Construction Industry. RLR has been rooted in all sides of our industry. From installation work, to training contractors in the proper application of our products, as well as trouble shooting for concrete restoration projects.
RLR understands the needs and pressures faced by our customers on a daily basis. That is why RLR offers a time-tested system, and proven recommendations to insure proper installation of our Resin Rock Systems. The end result is a new surface with functional advantages surpassing concrete or asphalt plus design advantages that set us apart from other surfacing materials.

Resin Rock Systems are packaged for error free installations with quality control on each mix. They are designed for maximum bonding points using U.S. Standard (grit) Sieve size most recommended for workability, skid resistance, aesthetics, etc).

Commitment: Quality means much more to RLR's business than just providing good products. Quality to us means striving for continuous improvement in every aspect of our business. This means product specifications, on time delivery and providing timely technical assistance. The ultimate success of the Resin Rock Systems is substantially related to the thoroughness, dependability and mechanical skill of the applicator. For this reason RLR maintains a continuing technical training program (all the company's distributors and applicators are factory trained).
Products: Royal Line Resins, Inc.
---
Web Design
Tuesday, June 6, 2023