Bliss by Beaulieu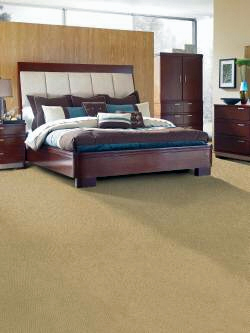 Write
Bliss by Beaulieu
1502 Coronet Drive
PO BOX 1248
Dalton, GA 30722
United States of America
Well, aside from a feeling of supreme happiness, utter joy, or contentment (as defined by Webster's), Bliss is a fresh perspective and carpet like no other. One that speaks in a language everyone can understand. One with a simple two-step selection system, and color-at-a-glance comparisons. One designed with your lifestyle in mind, to be durable, life friendly, and easy to clean.
&nbsp,
&nbsp,Bliss is a beautiful thing, and wouldn't be possible without the 6,000 Blissees who work here. They are among the best in the industry, and they make us a better company in every way.
&nbsp,So, why are they so blissful? Because they are in control, and they're having a BLAST. You see, we have the biggest HR department in the world, and all of our employees are in it. That means they're involved in our hiring process...and more. Yep. Each and every one of them has a say when it comes to bringing on a new teammate. And, we believe it's what makes us one, big, happy family.
&nbsp,
&nbsp,We think it's "The nicest carpet in the world." And think you will too. We invite you to experience Bliss at your local flooring retailer.
Products: Bliss by Beaulieu
---
Brands: Bliss by Beaulieu
---
Bliss Carpet by Beaulieu
Website
Before there was Bliss carpet most manufacturers never considered womenís needs. When Beaulieu set out to create it, hundreds of female shoppers across America were interviewed in-depth to learn what they liked and didnít like about shopping for floor covering. Why? Because they make over 90% of the purchase decisions for the home. Beaulieu tested new displays and simplified the shopping process using hidden cameras in actual retail environments. The result is truly their brand.
Web Design
Thursday, June 1, 2023