TotalFloorings.com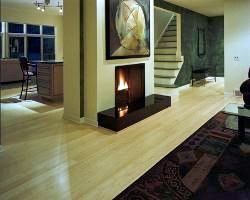 Call
Tel: 0034952526290
Fax: 0034952521970
Write
TotalFloorings.com
Calle Chaparil 5
Nerja, Malaga 29780
Spain
Total Floorings.com has been successfully trading in the UK since 1980 and has gained an excellent reputation for good value for money and a high quality of service. We supply numerous large corporations,small and medium sized companies and thousands of private individuals. We ensure that every customer, small or large is treated in the same manner and with the same amount of respect that they deserve.

We relocated to Southern Spain in 2005 and we are able to meet all your Flooring requirements. Whether you want us to Supply and Install your flooring or just Supply it, or even just provide you with stock from our wide range of Accessories and Tools.

We have a strong relationship with all major flooring manufacturers and are sourcing new manufacturers throughout the world on a regular basis. Therefore, our prices are always competitive and our quality remains of the highest standard.

Our Tools are not only for the flooring trade but for most trades. We stock Marshall Town, Stanley, Delphin, De Walt, Bosch, Makita, F Ball, Spear & Jackson any Many, Many More..... If we dont stock an item we can get it for you. TRY US WE WONT BE BEATEN ON PRICE !!!!!!

As with all our flooring there are so many products availible that we could not possibly have them all on our site. So if you cant find what you are looking for then please contact us and we will be only to Happy to Help you find what is Right for you Project. Even if it means advising you to purchase something that we dont supply.

The Price Of Flooring Is Always Changing, So Please Contact Us To Obtain The Latest Prices. There Are Also Discounts For Trade Buyers and Bulk Purchases.

`QUALITY REMAINS LONG AFTER THE PRICE IS FORGOTTEN.


OUR PRICES WILL NOT BE BEATEN`!!!!
Products: TotalFloorings.com
---
Brands: TotalFloorings.com
Web Design
Tuesday, June 6, 2023