Koester American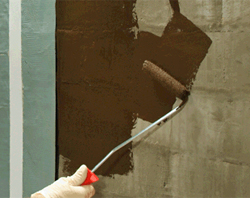 Write
Koester American
2585 Aviator Drive
United States of America
Headquartered in Virginia Beach, Virginia, Koester American Corporation is part of the international product manufacturing group Koester Bauchemie, and is the central location for distribution of superior building products to North America.

Koester started out in the industry manufacturing and distributing cementitious waterproofing products in the early Ď90s to combat the problem of liquid water from entering structures. A chance meeting between Koester Americanís founder Harald Muench and several flooring manufacturers at a trade show prompted Koester to develop a solution to the number one cause of flooring failures today: moisture vapor. These flooring manufacturers were tired of dealing with the headaches and financial issues of repairing floors that were damaged by the moisture vapor and alkalinity problems associated with concrete. This led to countless hours and millions of dollars of research to develop the recognized industry leading product for combating moisture and alkalinity problems: VAP-1ģ 2000.

Koester Today

Whether itís for waterproofing, vapor-proofing, oil contamination remediation, or resurfacing concrete substrates, Koester has the solution. With combined experience of over 100 years, our technical and sales staff continues to offer the best recommendations and products for remediation of the toughest jobs.
Products: Koester American
---