Industry News
---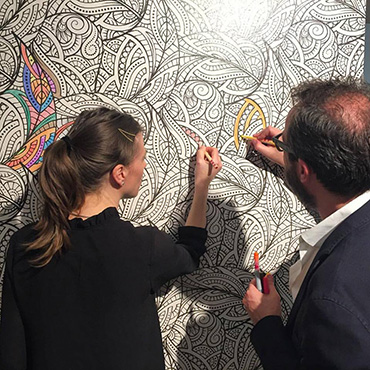 4/29/2017
ABK Style Therapy Wins Over the Public DuringThe Milan Design Week
Finale Emilia, 21 April 2017 – To present the new WIDE&STYLE decoration concept during the recently-concluded Milan Design Week, ABK created an original installation entitled STYLE THERAPY in the Molino 48 showroom. It is inspired by the viral phenomenon of colouring books for...
more
---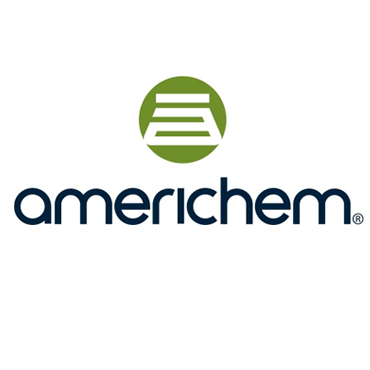 4/29/2017
Americhem Europe Redesigns Manufacturing Plant to Benefit Customers
MANCHESTER, U.K. (20 APRIL, 2017)–Americhem Europe Ltd., a global provider of colour and additive solutions, is completing a plant-wide renovation and redesign of the factory's workflow. This endeavor represents an investment in the company's customers and the industry, and the renovations are designed to...
more
---

4/29/2017
'Drawdown' Provides Solutions to Global Warming, Cites Interface's Innovative Approach to Carbon Reductions
ATLANTA – April 20, 2017 – Interface, Inc. (Nasdaq: TILE), the world's largest manufacturer of modular carpet, is recognized for its sustainability accomplishments in Paul Hawken's latest book, "Drawdown – The Most Comprehensive Plan Ever Proposed to Reverse Global Warming," released this week. Interface helped fund Project Drawdown and supports...
more
---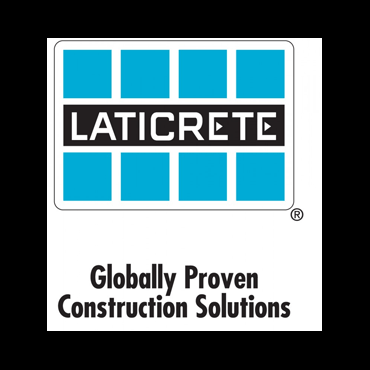 4/20/2017
LATICRETE Introduces its Enhanced NXT Skim Premium Quality Underlayment
April 19, 2017, Bethany, Conn. -- LATICRETE®, a leading manufacturer of globally proven construction solutions for the building industry, has introduced its enhanced NXT™ Skim fast-drying, premium-quality underlayment. The improved formula can now hold more water, resulting in...
more
---


4/20/2017
Q.E.P. Co., Inc. Announces the Acquisition of Southern Cross Building Products
Boca Raton, FL – April 18, 2017 – Q.E.P. Co., Inc. today announced it acquired the assets of Southern Cross Building Products, Inc. Southern Cross is a distributor of flooring accessories, tile and other items related to...
more
---
---


4/20/2017
NWFA Recognizes Community Service Award Recipients
ST. LOUIS, Missouri (April 17, 2017) – The National Wood Flooring Association (NWFA) recognized 41 member companies for community service during the Opening Act held April 11 during the Wood Flooring Expo in...
more
---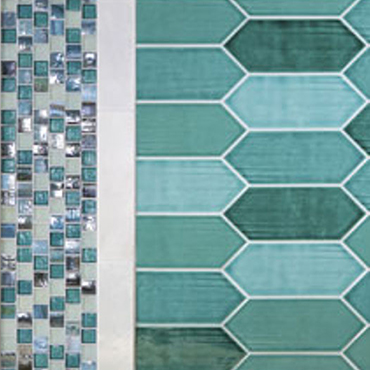 4/20/2017
Tile Collection Pays Homage to Famous Painters
(Coverings'17, Orlando, FL, April 4-7, 2017) Ceramic tiles serve a practical purpose, but they also have the power to set a visual mood and launch a decorating scheme that can turn a room into a masterpiece. Like miniature works of art, ceramic tiles in the Watercolors collection express a...
more
---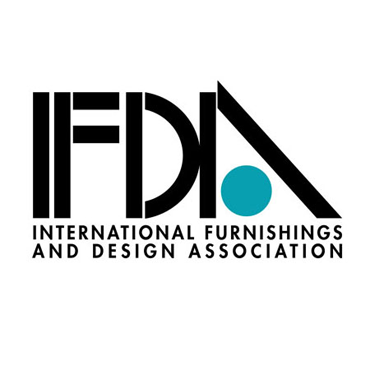 4/20/2017
IFDA Selects at Architectural Digest Design Show
NEW YORK, April 17, 2017 -- IFDA Selects put its expertise to work at the Architectural Digest Home Show at Piers 92 & 94 on the Hudson, which ran March 16-19, 2017. Volunteer judges and board members from the New York Chapter of the International Furnishings and Design Association (IFDA NY), all major players in the design field, were on hand to...
more
---


4/20/2017
Q.E.P. Co., Inc. Announces the Acquisition of AC Products Co.
Boca Raton, FL – April 18, 2017 – Q.E.P. Co., Inc. today announced it completed the acquisition of AC Products Co. of Apple Creek, Ohio, a prime manufacturer of ceramic bathroom accessories...
more
---


4/20/2017
Bostik Announces New Partners with Design 'N Gather Mosaic Event
Bostik, Inc. (bostik-us.com), a world leader in specialty adhesives and installation systems for building construction, has announced that two iconic tile industry companies will be partnering in Design 'N Gather, the much-heralded, annual global tile mosaic design competition created by...
more
---