Article Number: 4241

Albert Wahnon - Journalistic integrity at its best
By David Kern, Publisher - FloorBiz, Inc.
In the turbulent waters we find ourselves navigating today, survival depends greatly on the industry buoys and lighthouses throughout our journey which if used— can help us chart a successful course and perhaps avoid economic shipwreck. These navigational necessities help allay the paralyzing effects of fear and allow one to keep focused on the real objective of staying the course and safely reaching our destination.
One such reliable beacon of light throughout the last few decades has been Albert Wahnon. As president, editor, and publisher of
Floorcovering News
, he has skillfully used the pages of this leading industry publication to assist many in navigating various economic storms and industry crises. The wisdom-in-years this man possesses becomes clearly evident in the countless editorials, columns, and articles he has written that have graced the pages of FCNews.
For those who regularly read his winsome words and clever colloquialism, it becomes clear that not only does this gifted journalist have his finger on the pulse of our very diverse industry but he also has our best interests at heart as well. His last three editorials—
'
It can't rain forever
', '
Listen to Yogi
', and '
Don't wait for the cavalry
' all emphasize the importance of staying optimistic, focused, and determined while at the same time providing very practical suggestions which if applied— may help ones limit the financial hardships facing all businesses today.
Nearly two thousand years ago, the greatest man who ever lived uttered the words "out of the abundance of the heart, the mouth speaks." The wisdom of these words couldn't be more applicable today. The measure of any man can be quickly discerned simply by the words which consistently flow from his lips or in this case— the typewriter. Albert Wahnon has proven himself a trusted advisor and counselor.
Although many of us may never personally meet him, we are endeared to the warmth and wisdom that exude from his writings. He has earned the trust and admiration of a grateful industry which has its share of competent leadership.
All too often personal tributes and plaudits occur soon after the death of those who have impacted our lives— too late for the one being celebrated to personally hear and appreciate. Albert Wahnon is still very much alive and continues to selflessly serve our industry with a unique writing style which continues to enlighten, entertain, and edify those who are fortunate enough to read his words.
Thank you Albert Wahnon from an appreciative industry for your continued dedication and journalistic integrity.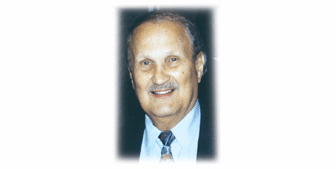 Albert Wahnon
---
---
Related News
Monday, November 29, 2021
Web Design
Monday, November 29, 2021