Events
---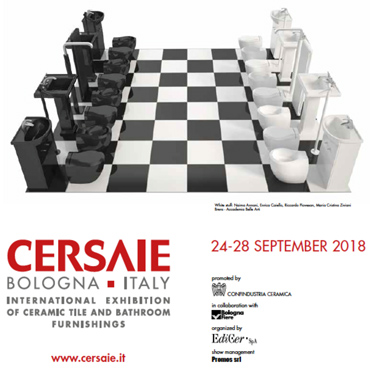 8/24/2018
The International Press Conference at Cersaie will be held on Monday 24 September at 6:30 pm
The traditional appointment with the world's media and journalists at Cersaie, the International Exhibition of Ceramic Tile and Bathroom Furnishings, will be held on...
more
---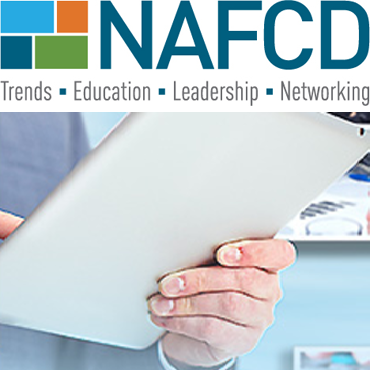 8/18/2018
NAFCD Annual Convention Registration and Partnership
CHICAGO – The North American Association of Floor Covering Distributors (NAFCD) and the North American Building Material Distribution Association (NBMDA) have extended their partnership in...
more
---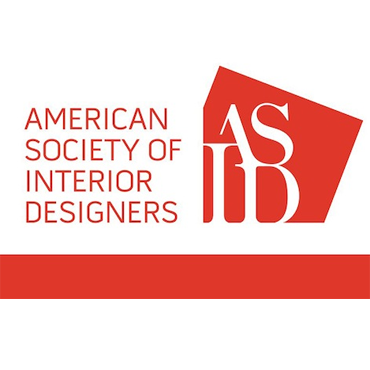 8/18/2018
ASID NJ Design Symposium, Industry Trade Show, Wed., Sept. 12
FREEHOLD, N.J., Aug. 10, 2018 -- The New Jersey Chapter of the American Society of Interior Designers (ASID) will hold its 2018 Design Symposium & Industry Trade Show at Jersey City's Liberty Science Center on...
more
---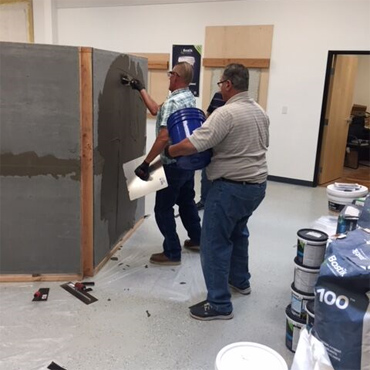 8/11/2018
Bostik hosts All-Star Event with NTCA Contractors
Bostik, Inc., a world leader in adhesives and installation systems for building construction, recently hosted an interactive "All Star" training event for National Tile Contractors Association (NTCA) Five Star Contractors at...
more
---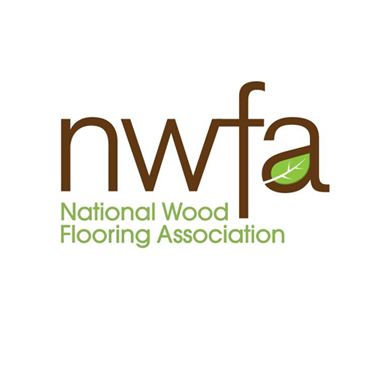 8/11/2018
Brett Miller to Present at the IWF Wood Flooring Symposium
ST. LOUIS, July 30, 2018 - The National Wood Flooring Association (NWFA) is excited to announce Brett Miller, Vice President of Education & Certification at the NWFA will be presenting at the...
more
---
---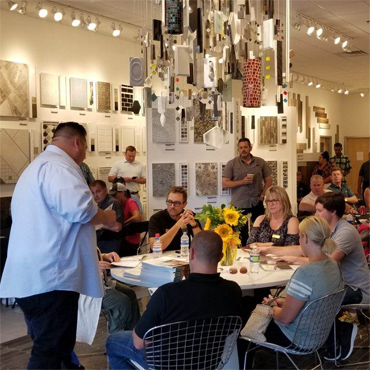 8/3/2018
NTCA Hosts Five Star Contractor Summer Meeting in Nashville
Recently, the National Tile Contractors Association (NTCA) hosted its Five Star Contractor Summer meeting in Nashville, Tennessee. The meeting, sponsored by Daltile, and co-sponsored by...
more
---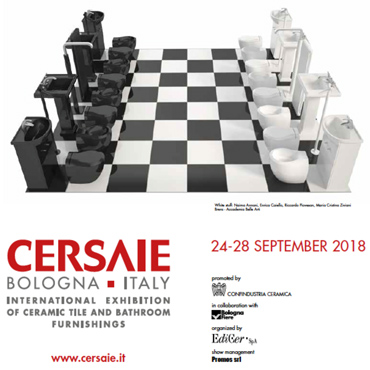 8/3/2018
The Quickest Way to get to Cersaie
Getting to Cersaie 2018 will be easier than ever thanks to concessionary rates on train and plane journeys to Bologna between 24 and 28 September...
more
---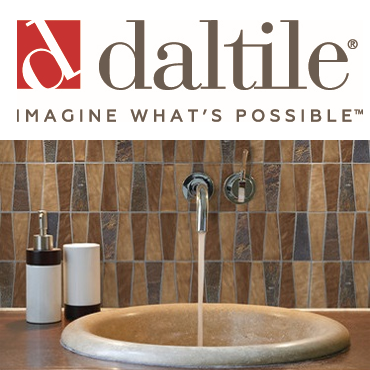 8/2/2018
Elite Daltile Program Holds Conference For Members
Dallas, TX – July 25, 2018 – Daltile recently hosted a multi-faceted meeting for its Statements Program dealer members at the Ritz-Carlton in Cancun, Mexico. This conference is held every...
more
---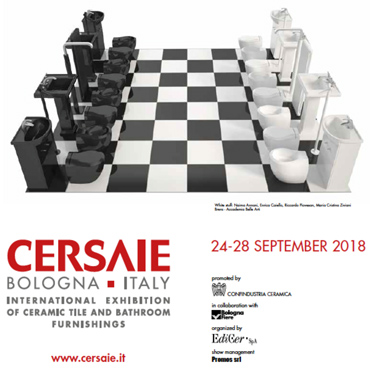 7/25/2018
Barclay & Crousse and Vincenzo Latina to Discuss the Architecture of Tolerance at Cersaie 2018
The highly topical theme of the architecture of tolerance will be explored in a conference to be held during this year's Cersaie. The event will take place on...
more
---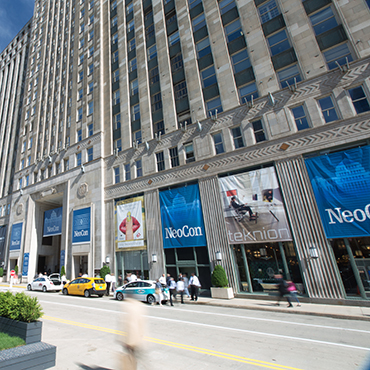 7/25/2018
NeoCon Seeking Program Submissions for 51st Edition
(Chicago, IL - July 2018) On the heels of a banner 50th edition, NeoCon, the world's leading platform for the commercial design industry, announces a call for presentations for the...
more
---