Flooring News
Flooring News
Flooring news continues to be the life-blood of a growing industry that remains ever-changing. Flooring news on FloorBiz.com has consistently provided up-to-date articles on industry headlines, product introductions, upcoming events and shows, corporate press releases, personnel changes, as well as other relevant flooring news. Since 1996, FloorBiz.com has been a one-stop vertical flooring environment for every facet of the floorcovering industry.

Flooring news is currently being published by a number of providers that have dedicated themselves many years to keeping our industry informed. FCNews is by far the most preferred of these. Their columns, features and editorials are brimming with need-to-know information that is conveniently mailed to the homes and offices of thousands of loyal readers.

Flooring news that's up-to-date and relevant is why most readers prefer FCNews as their information provider. Flooring news magazines continue to be must-reads for anyone wanting to be kept abreast of the many noteworthy events occurring almost daily in our thriving industry.

Flooring news published by FCNews, an industry leader, consistently provides readers with knowledge based articles and information on virtually every aspect of the industry. This is why FloorBiz and this preferred industry source, have decided to expand their partnership to include the Web site's industry classified and career opportunity sections.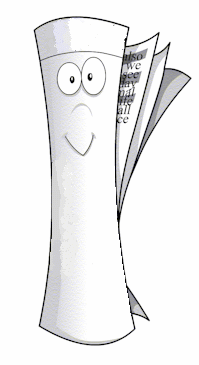 FCNews, in a recent issue, published an article announcing this expansion. The following are some excerpts from that September 5/12, 2005 issue:

• "Since 2001, FCNews and FloorBiz.com have been working together to provide industry news to as many people as possible," said Albert Wahnon, president, editor and publisher of FCNews. "We have extended this relationship to include our valued classified business partners, enabling them to reach far more people than any other industry resource of this nature. This is just another example of how we are helping our constituents be more successful."

• "They can now offer customers who place ads in their publication a 'free' listing in either of those sections on FloorBiz.com," said David Kern, vice president of FloorBiz.com. "This will greatly enhance the exposure these ads presently experience in their publication by making them available to our visitors."

• "With us being the largest floorcovering directory on the Internet and them doing what they do best," he said of the partnership and its expansion, "it's truly a natural fit. We aren't just a directory, we are a vertical flooring environment where people can come and spend time while checking out our classifieds, our events section and everything else. This expansion represents a win-win for both of us.

We will continue to offer these value-added services on FloorBiz.com. By keeping you well informed, we help preserve the integrity of this ever expanding industry. Feel free to access any of the knowledge based articles in our Product Information Pages found on Floorbiz, as well as our exhaustive Product Directory, Classified and Career Opportunity Sections, and our Events Calendar. At the same time, register your company on FloorBiz for free, and benefit from the valuable exposure we can provide you.


© 2007 FloorBiz, Inc. All Rights Reserved